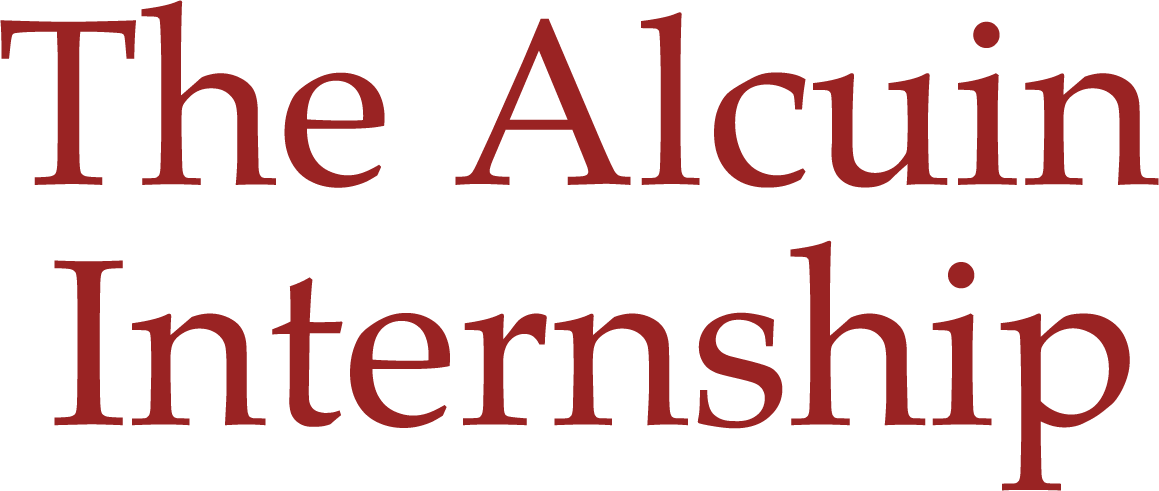 The Alcuin Internship is on hiatus due to COVID-19. Please subscribe to our newsletter here for updates on when the program will be resumed. Details on program dates and application deadlines will be announced well in advance.

Preparing Young Americans for the Long March
Each summer Charlemagne Institute hosts a group of exceptional college students and recent graduates for a 10-week immersive internship experience focusing on writing, study, mentorship, and professional development.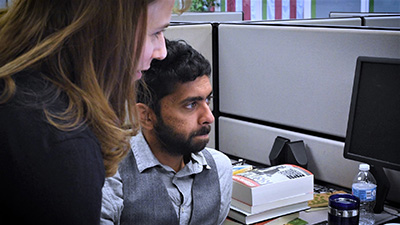 The 10-week internship begins with the 5-day Intellectual Bootcamp followed by weekly seminars with thought-leaders from around the country, focusing on the roots of the Western intellectual tradition. Past seminars include:
Greece, Rome, and Christianity in the Roman Empire
Emperor Charlemagne, the Carolingian Renaissance, and the Crusades
The Renaissance and Reformation
The French Revolution and the American founding
The history of Conservatism focusing on three critical thinkers: Friedrich Hayek, James Burnham, and Russell Kirk
Marxism, secularism, and other philosophies influencing American culture
In addition to powerful intellectual formation, the Alcuin Internship provides opportunities for mentorship in journalistic writing by our Intellectual Takeout editorial staff. Interns will have the opportunity to write for a national audience of over 10 million unique readers. We also provide training in business etiquette, networking, and growth opportunities in support of a thriving nonprofit. To experience firsthand the robust cultural heritage of the West, excursions outside the office include organized tours of the Minneapolis Institute of Arts, the Museum of Russian Art, the Cathedral of St. Paul, the Saint Paul Chamber Orchestra, and the James J. Hill House.
What is the origin of the name?
The Alcuin Internship is named after Charlemagne's lieutenant, Alcuin of York. Historians generally agree that 800 A.D., when Charlemagne was crowned emperor of the Holy Roman Empire, marked the end of the Dark Age and the beginning of Christendom and an enlightened West, which would become the greatest civilization ever known. At the request of Charlemagne, Alcuin of York led the charge to bring about a cultural renaissance in learning and wisdom.
What is the Long March?
Today, those who control the levers of power in American culture have largely rejected our Judeo-Christian heritage. In education, media, business, and government, we are witnessing the vast promotion of postmodernism, globalism, and cultural Marxism. As a consequence, many Americans—especially our youth—are lost, lonely, and adrift. In response to this cultural crisis, Charlemagne Institute created the Alcuin Internship to raise up the next generation of young Americans who will join us on our own long march to reclaim those institutions and our Republic.
Testimonials from the Interns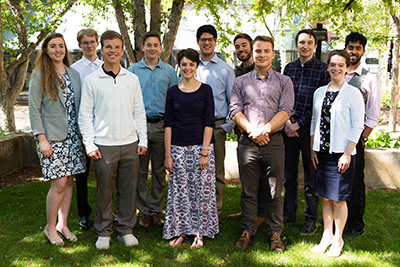 "Interacting with a variety of people, all of whom offered different viewpoints, provoked me to dig deeper into my own beliefs and ask myself questions which had never crossed my mind before. Also, the practical career advice from all the higher ups provided much-needed insight about encountering the real world outside the college's cocoon." – Jack R. (2019)
"My time here has most definitely affected my views on society, culture and values. Our discussions and research made me more confident in the convictions I hold and stretched me to be intellectually honest and consistent." – Rosalinda R. (2018)
"Interning at Charlemagne Institute has thoroughly enriched my views of society. Instead of offering only oppressive viewpoints, Charlemagne proclaimed hope. Instead of a dismal and cynical view of history, Charlemagne has given me the optics of logic and strength. I wish every single one of my peers could be exposed to a rich intellectual heritage that Charlemagne aims to promote." – John L. (2019)
"I definitely have a more optimistic view for the future than I did before. The work is hard, and I think I went in with a mindset more like Dreher's in The Benedict Option. But the fellowship has changed that–I am more hopeful that we are able to make a real impact on society and culture. I also have a greater understanding of the events and ideas that have brought us to the current state of things, and with that perspective, an understanding that while society may be in bad shape right now, it's not the end. And the discussions that we've had, both in the ideas seminars and generally around the office—have had a great impact on my political views and ideas of human beings." – Abigail H. (2018)